Our Awana is open to children ages 3 thru 6th grade! We meet on Sunday evenings at 6PM! Come out and enjoy Music, Games, Lesson and Snack in your different classes: Cubbies, Sparks and T&T
Cubbies – 3's thru Pre-K
Sparks – Kindergarten thru 2nd grade
T&T – 3rd thru 6th
Our Awana holds their own Grand Prix at the end of the Awana Season and we are very soon going to be getting involved with the official Awana Games! Opening ceremony is downstairs in the Church building (enter the glass doors in the back) and pick-up is over in the Multi-purpose building. Adults are encouraged to join our Evening Service which goes on at 6:30-7:30 PM (see
Adult Ministry
for more info)
Children's Church
Our Children's Church ministry goes on right during the sermon portion of our Worship Service on Sunday mornings! CC is available for ages 3 thru 3rd Grade, and is split into two groups for age appropriate activities. We believe it is very important to have children see and follow their parents in the act of worshiping God in song, prayer, and reading God's Word, so children accompany their family for the first part of the service.
Sunday School
We currently have 4 classes available for Children ages 3 thru 6th grade:
3 Year-Olds
Pre-K & Kindergarten
1st – 3rd grade
4th – 6th Grade
Nursery is available for all under the age of 3. Classes consist of quarterly memory verses, Bible lesson, review games and crafts as we study our way thru a 3 year run through the bible. All classes are being taught the same content at their appropriate level and are given take home sheets to further their review of the lesson throughout the week. Our Teen Sunday School (7th – 12th Grade) class also studies the same content. Our Mixed Adult class (Click
here
for more details on Adult Sunday School classes) also is studying the same content. You could have your Bible Study with your class and then continue to discuss, review and learn together!
Vacation Bible School
Our children have an absolute blast at our VBS week which usually runs mid July and begins on a Sunday to Friday, with our Annual Carnival on Friday Evening! Stay tuned for more info on VBS 2017! If your kids loved the music from 2015 and 2016's VBS, be sure to check out our Youtube page!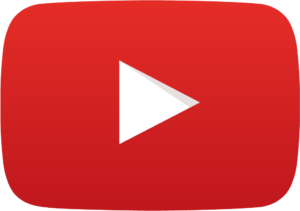 ** All teachers have PA State required clearances including FBI and State Background checks